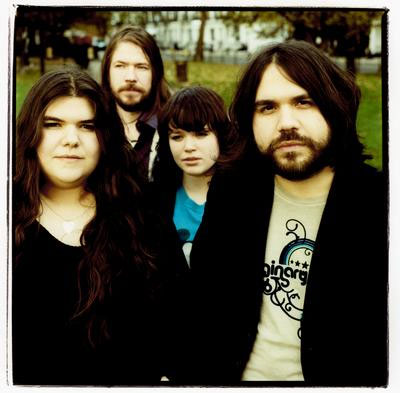 今晩はThe Magic Numbersのコンサートに行きま〜す?彼らはロンドン出身のバンドで、2組の兄妹で成り立っています。今年6月に、デビューアルバムをリリースしたばかり。このアルバム超オススメです。こちらで試聴できます。
今年日本である、Franz Ferdinandのコンサートの前座はThe Magic Numbersなんですってね。すごい豪華セットじゃないですか!見に行く人、い〜な、い〜な。
We are going to the concert of The Magic Numbers tonight? They are from London and consists of two pairs of brother and sister. They just released their debut album in June this year. This album is super recommended. You can listen to this album here.
I heard the opening performer of the Franz Ferdinand's concert in Japan is the Magic Numbers. That's a gorgeous set! I am jealous of the people who are going to the concert.
今週末はずっと雨という予報なのに、朝起きると晴れ!メイルをチェックすると、母から写真が届いていた。弟は野球の最後の練習があるので、昨晩テルテル坊主を作ったそうだ。願いが叶ったね。
The weather forecast said it was going to be rainy during this weekend but it's very sunny this morning! I just received a photo from my mum. My brother made Teru Teru Bozu (a paper doll hung in front of the window with a wish for good weather) because he's got the last baseball practice. His wish came true.