昨日はニューイヤーズイブパーティに行ってきました。最初は妹の友達の家でおいしい軽食と色んなお酒をご馳走になりました。
We went to New Year's Eve party. We went to my sister's friend's house first and welcomed with delicious snacks and many kinds of booze.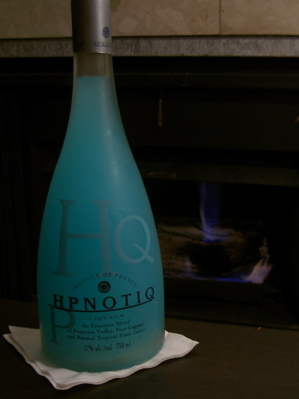 それから、K夫婦のお宅でパーティ。テーブルの上のお酒にぶったまげました。カクテルを作ったり、新年の目標をみんなで言い合ったりしました。午前0時にシャンパンでお祝いして、みんなとハグハグタイム。午前4時まで騒いでました。今日は一日中肝臓を回復させています。
Then we went to the party at Mr. & Mrs. K's. We were impressed with the booze on the table. I made cocktails, and talked about new year's resolution. At midnight we celebrated with champagne and hugged each other. We partied until 4 am. We are recovering our livers day today.